Global. Institutional. Quantitative.
At Directional Trading Quant, our intuitive, easy-to-use technology creates wealth for investors and institutional managers by introducing them to our proven quantitative research.
---
Markets Include
Equities

Futures

Capital Markets

Global Markets
---
---
Core ideas
Our Philosophy
Our data-driven, repeatable investment approach adds value and greater returns for our clients.  We consistently maintain our investment philosophy during the building of all software, and we will continue to provide the most up-to-date market research to ensure our competitive edge.
Technology is the future
We Are Adapting
Over the last three decades the exponential growth of sophisticated analytic tools, along with significant improvements in the accuracy and size of research databases, has led to tremendous advances in the fields of finance, econometrics, and statistics.  As a result, quantitative portfolio management strategies have become increasingly more effective for all asset classes.  When properly designed and implemented, they can provide more meaningful return, risk, and cost advantages than traditional subjective strategies.  Having gained popularity in recent years, the quantitative trend is expected to continue as investors recognize its disciplined approach can increase the probability of long-term success.  By reducing the investment equation to key time-tested variables, thereby eliminating the subjectivity of human nature, quantitative strategies function in a more optimal manner.
In today's highly uncertain market environment, no single approach can guarantee future success.  Quantitative strategies help investors more effectively manage their return, risk, and expenses, and can help shift the probability of long-term success more greatly in their favor. 
DTQuant is in my option a great choice for any investor

I would highly recommend DTQuant, wonderful service.
All about us
Get to know DTQuant
Receive all our latest news and updates
Signup for our Research
John Grisham - Pangea Inc
"We were blown away by the team at DTQuant,
all our expectations were exceeded."
DTQuant Research
Research Preview
YOU MUST BE REGISTERED TO VIEW PREMIUM CONTENT CLICK HERE IF YOU ARE ALREADY REGISTERED…
Read More
Updated Daily Feed
Federal Reserve
Latest Feed
Ben Bernanke's News
Published on October 12, 2017
Low nominal interest rates, low inflation, and slow economic growth pose challenges to central bankers. In particular, with estimates of the long-run equilibrium level of the real interest rate quite low, the next recession may occur at a time when the Fed has little room to cut short-term rates. As I have written previously and…
Read More
Published on June 26, 2017
Here is the text of my prepared remarks ("When Growth Is Not Enough") for the European Central Bank Forum on Central Banking at Sintra on "Investment and growth in advanced economies." Read my full remarks here.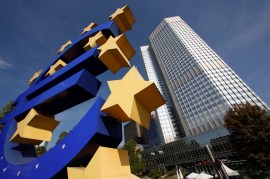 Read More
We would love to hear from you.
Contact Us

2101 #D Glenneyre
Laguna Beach, CA 92651
949-813-2539